Bloodstock 2016: a Personal Preview
Bloodstock 2016 has already announced ten bands including two head-liners for the four day event that runs from 11-14 August next year. All these bands mean something special to me, and I wanted to share with you a little bit of what makes some of these artists so close to my heart. I have also done a Spotify playlist which I hope you will enjoy.
Twisted Sister
The Friday head-liner is Twisted Sister, who will be performing their final UK show at this year's Bloodstock as part of what has been dubbed their 'Forty and Fuck It' tour. With Mike Portnoy standing in on drums for the recently departed AJ Pero, this tour marks the end of the line for Twisted Sister.
Formed in 1976, I first came across the band in the early 1980s when I was at secondary school. Their image, incorporating a cross-dressing Dee Snyder and the rest of the band adorned in some of the most typically 1980s-style clothing and sporting more makeup than you'd ever find backstage at Madame JoJo's, always led to the desired response from parents. This imagery found the band unfairly categorised as a 'glam metal' band, which distracted from the facts that not only were Twisted Sister incredibly hard working, their music also fully embraced the 'stick it to the man' ethos that rock and roll is all about.
For the playlist, I have chosen their rebellious anthem 'We're Not Gonna Take It' which was released as a single in 1984 and taken from the incredibly successful album 'Stay Hungry'. The single itself went EIGHT TIMES Platinum. Those were the days!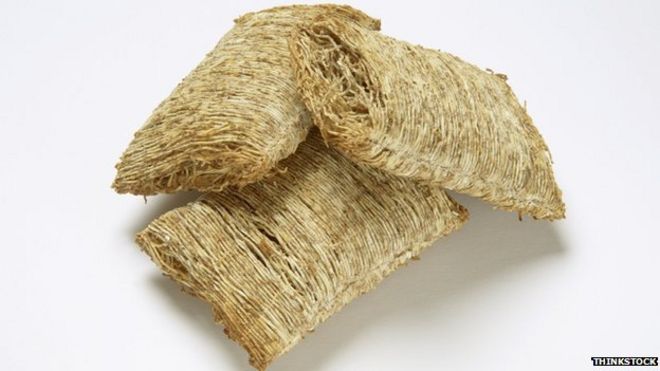 Latterly 'We're Not Gonna Take It' has been used (without any apparent irony) by that king of the wrap-over Shredded Wheat hairstyle Donald Trump for his Republican Party election campaign.
Venom
Venom were another '80s band whose evil Satanic image, which bordered on high camp,  concealed a higher purpose and the ambition of the music often exceeded the band's technical abilities. Venom defined a generation and the world of extreme metal would be a poorer place without this band's leadership and inspiration.
With songs like 'Black Metal', 'Countess Bathory' and 'Sons of Satan', they had the songs, the sounds and certainly looked the part. Nobody had heard music like this before, and the attraction of Venom to my sixteen year old self in 1984 was the very fact they made the filthiest, most ungodly noise (essentially fast thrash metal, you could hear their amps simmering in the background) and that their concept album 'At War with Satan' got banned from HMV and Woolies. How cool is that?
For this playlist I have chosen a track that just shows how far ahead of their time Venom are, 'In League with Satan' was released as a single in 1981 (35 years before the band play Bloodstock). It was Venom's first commercial release, it contains many of the band's trademarks from the 'played backwards' intro, vocals saturated with delay and the sound of coruscating amps as well as the aforementioned heights of campness that Cecille B DeMille would struggle to reach. Also, the Spanish 1994 hit 'The Macarena' by Los del Rio bears more than a passing resemblance to this great Satanic anthem…
Mastodon
I became Publisher of Terrorizer at the end of 2002, and it was this year that Saturday's headliners Mastodon emerged with 'Remission' as one of the most creative and inspiring extreme metal bands in recent years (and yes, to me 2002 is recent!) As someone who has been a huge fan of prog since forever, tracks like 'March of the Fire Ants' restored my faith that, after the nu-metal explosion and subsequent implosion of the 1990s, bands would once again put music before image.
Behemoth
We have put Behemoth's Nergal on the cover of Terrorizer many times, the latest being in 2013 after the band's TENTH album 'The Satanist', which the band will be playing in full on the Friday night. Coming after Nergal's serious illness and  his triumphant performance at Bloodstock in 2012,
'The Satanist' was a grand declaration that he and the band will never be defeated, and opening track 'Blow Your Trumpets Gabriel' is a fitting message to God's own messenger.
Paradise Lost
Grim northern gothic doomsters Paradise Lost have regularly graced the cover of Terrorizer so many times, going as far back as issues 21, 33 and 44 (there may even be one that's even earlier, however I'm presently 200 miles from my Terrorizer collection) and the band's longevity and lasting appeal is matched by their stability – since 1988 having had pretty much the same line-up save only for an occasional change in drummers. I have chosen the track 'Enchantment' from the tremendous 'Draconian Times'.
Other bands announced so far are power metallers Dragonforce (who were cover stars of our power metal special way back in 2005), Rotting Christ whom we were proud to put on our cover in 2006, Gojira who made the December 2006 cover, definitive thrash band Anthrax, whose guitarist Scott Ian adorned the cover of the first part of our Thrash Special in 2003 and black metal serial cover stars Satyricon.
Bloodstock 2016 will be at Catton Park in Derbyshire from 11-14 August 2016. You can check the evolution of the Bloodstock 2016 line-up here and get your hands on Bloodstock 2016 tickets here.
Early bird Bloodstock 2016 weekend tickets with camping are available now, priced £120 (+ booking fee) from here.  BLOODSTOCK is family-friendly and welcomes rockers of all ages!  A weekend ticket with camping for kids aged 4 – 11 is just £35 (+booking fee) and if your little mosher is under 4, they can join you for free (Note: all children must be accompanied by a parent/guardian over the age of 18)!  Campervan pitches are already on sale and these move very quickly, so pick yours up ASAP to avoid disappointment. Rock Society passes are already sold out.